AH! I apologize for this post being so late. It has been insanely busy. So when I finally have a little bit of a break, I watch some tv or read a little. And I've just had no motivation to write.
March was an amazing, but busy, month. My friend, Amanda and her family, came to visit my family. For a little over a week we had an absolutely fantastic time together. I so needed that. I've been a bit in need of some time with friends in "real life".
I wasn't very consistent with my writing this past month. I did my average 1,500 words most days. But there were a couple days when I prioritized reading instead of writing. Of course, I also took a much needed break when my friends came to visit. But overall, it wasn't terrible.
HAHAHAHAHAHAHA!!! I've gone a bit insane with reading. It's been a lot of manga, manga, and manga.
1.) Death Note (Volume 2) by Tsugumi Õba
Well, this is pretty interesting. It's one of those manga where the main character isn't necessarily a "good guy".
2-25.) Pandora Hearts (Volumes 1-24) by Jun Mochizuki
So, yes. I may have read a whole manga series in about a week. It was so amazing! And I recommend so all of those who want to try manga out. It's a great place to start. The characters are my precious children. The plot gave me a couple of heart attacks. I mean, seriously, I could not stop reading. It's this mix of fantasy, early nineteenth century, Alice in Wonderland, and time travel that was just so unique. It was an beautiful and devastating story.
26-47.) Black Butler (Volumes 3-24) by Yana Toboso
I got up on all of the Black Butler chapters so now I have to wait with everyone else for each chapter. *cries* This is so good. It's like a series of different mysteries, but there is the one storyline that adds another layer to it all. I have so many questions!
48-53.) Ajin: Demi-Human (Volumes 1-6) by Gamon Sakurai
So this started out pretty well. I didn't care for the art, but the story was good. Unfortunately, as it went along it just got more and more gore and language and so I stopped reading it because it wasn't worth it to me.
54-55.) Darker than Black (Volumes 1-2) by Tensai Okamura
I am so confused about what I read. I don't even really know what happened, but I liked it.
56-80.) D.Gray-Man (Volumes 1-25) by Katsura Hoshino
So…I started this and caught up to the newest chapter! I went insane with this one (Though maybe I was already insane?). It's set in the late nineteenth century. It kind of has this Gothic feel. And I really don't know how to describe it. It's kind of confusing. But I will say that once you get a certain amount into it (it's not very far from the beginning), everything goes insane and then you just can not stop reading it. Like literally, it still hasn't had a calm moment. I can not relax while reading this. It is so intense!
81.) Faust by Johann Wolfgang von Goethe
Well, I understood the beginning of this, but then I just became so confused. So…I don't really know what to say.
82-83.) Fullmetal Alchemist (Volumes 1-2) by Hiromu Arakawa
This was really fun! I found myself laughing at these characters so many times.
I was on vacation for over a week, so not much happened on the blog this month.
We're Christians. We're not going to be liked by everyone. So we need to stop trying to be liked by everyone.
What is your foundation? What do you base your morals of right or wrong on?
This was a fun tag that I got tagged for like months ago. It was super fun to do!
This is something that I'm trying to come to terms with in this crazy and stressful time of my life.
LEGION LEGION LEGION. I finished the season and it was amazing. But I can understand how it might be too weird for some people.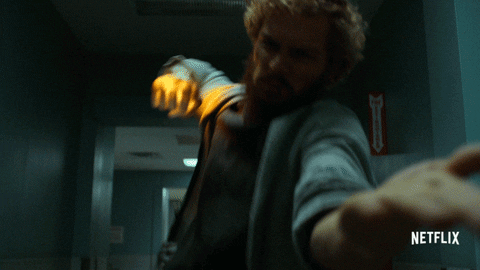 Also, I started Iron Fist! It's pretty cool. I still think Daredevil will be my favorite, but Iron Fist is good.
-G. Paige